Top Message
Contributing to society as a value creation company by delivering our customers satisfaction beyond their expectations, through rigorous investigation of the industries and constantly taking on challenges in new areas, while taking bonding, i.e. relations of trust, with customers as the foundation of our business
Founded as a trading company specializing in industrial machinery
Since its establishment in 1976, the Altech Group has been developing its business both in Japan and overseas by positioning its trading business and preform business as the core of its business, handling various industrial machinery including printing and packaging machines.
Toward the Realization of Sustainable Society
Due to the impact of the spread of COVID-19 and other factors, the future of the global economy is still uncertain and unstable, but at the same time, society is placing greater expectations on companies to help realize a sustainable society based on the SDGs and other key concepts.
By harnessing the synergy of the diverse commercial rights and information that we have cultivated over the years, the Group will make its unique strengths a reality and further enhance its corporate value. While keeping an eye on the rapidly changing times, we have formulated a new five-year medium-term management plan with fiscal 2021 as the first year. We will strive to achieve the goals of the medium-term management plan by further strengthening the Group's sales, proposal, and technological capabilities and implementing the necessary measures with a sense of speed.
We look forward to your continued understanding and support.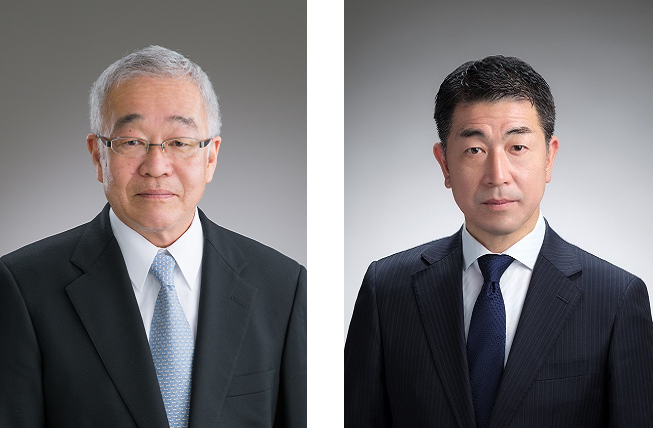 Norihiro Chono               Toshishige Ikeya      
                                    Chairman & CEO                                                  President & CEO