Message from the President
Altech is a trading company specializing in the import and sale of printing and packaging machinery, which was founded in 1976.
In recent years, the business environment has undergone rapid changes, and globalization of management is progressing at an accelerating pace. In this business environment, we will mobilize all the commercial rights and knowledge about industries and products that we possess to enable optimum solution design in response to customer needs so that we can assist customers with problem solving. For that purpose, we will strive to provide high value-added services that can satisfy the customers' demands through the sales and manufacturing bases of the Altech Group both in Japan and overseas.
The Altech Group has formulated a medium-term management plan for 2021, for the five years starting from fiscal 2017. We take the changes in the environment as a business opportunity leading to future growth and will drive our business forward toward the realization of the medium-term management plan. We ask for your understanding and continued support.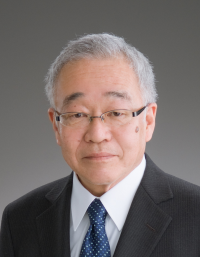 Norihiro Chono
President & CEO